While visiting Blackbird Air Park in Palmdale, California with a friend last week, we had the great pleasure of talking with Bill Flanagan (Major, Air Force Logistics Command, retired). Mr. Flanagan, Chairman of the Flight Test Historical Foundation, flew as crewman on the SR-71. He treated us to many fascinating facts, stories and a detailed hands-on demonstration of the SR-71's cockpit.
It was quite extraordinary to see and touch this rare and wonderful aircraft, which once was so secret that even most US Congressmen and Senators had no idea of its existence.
Here is a picture of Mr. Flanagan (left) taken while he was on active duty.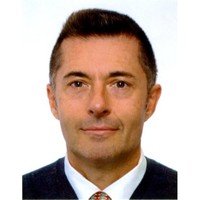 Journalist and media professional currently based in Los Angeles, California. Focusing on science and technology.