Category Archives:
Vintage
Atomic trains! Space patrol cars! Robots, space tanks and of course — the "Luna Hovercraft"! I love this stuff. See Life Magazine's gallery: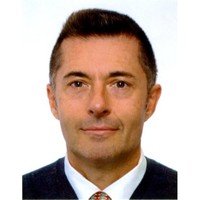 Journalist and media professional currently based in Los Angeles, California. Focusing on science and technology.
In San Francisco for a conference. Every time I'm in the Bay Area, I am amazed about how different San Francisco is when compared to L.A. It feels a lot more like a European city.
I am fascinated by San Francisco's cable car and every time I am in town, I have to make it a point to ride all four lines from beginning to end. I find it amazing that a system which by today's standards would be considered completely unreliable, inefficient and slow was once a much admired marvel of innovation, and a great relief for the traffic challenges of its period. Cable cars are an example of centralized engineering. The problem: Steam engines, the power plants of the time, were too heavy and otherwise ill suited to be placed on small, urban vehicles. The solution: Make the engines stationary and place them in a central location. At this location, the steam engines drive long loops of steel cables, which run over a complex system of wheels and gearing and through shafts dug underneath San Francisco's streets.
The cars have no motors or power source of their own. Instead, they passively latch on to the moving cable, which keeps moving along at a steady speed of 15 mph. A primitive friction clutch mechanism allows drivers to regulate the car's speed. Thus, the engines at the central station drive all the cars around the city — a concept which reminds of the days of mainframe computing, before the PC revolution.
Such an engineering solution might seem antiquated and peculiar, but trust me: The cable car is a whole lot of fun and still the best way to move around the areas it serves.
Should you want to learn more about how cable cars work, I highly recommend a visit to San Francisco's cable car museum, which is where the central gearing stations and the motors are located. (Sadly, the old steam engines have been replaced by electric motors, but otherwise, things still work as they always have.)
Another place worth a visit is the Wells Fargo Museum in the Financial District. The exhibition is well maintained and provides good insight into California's pioneer era and the Gold Rush, a time in which what is now Wells Fargo Bank has its origin. Back then, Wells Fargo wasn't really a bank. The company provided postal service, transportation by coach, gold trading services and access to the civilized world in what became known as the "Wild West".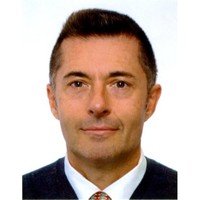 Journalist and media professional currently based in Los Angeles, California. Focusing on science and technology.