by Reinhard Kargl
John Lennon would have been 80 years old today. This is my favorite photograph of him. It was taken by Jürgen Vollmer in 1961, during an early Beatles gig in Hamburg, West Germany, at Wohlwillstraße 22, Jägerpassage 1.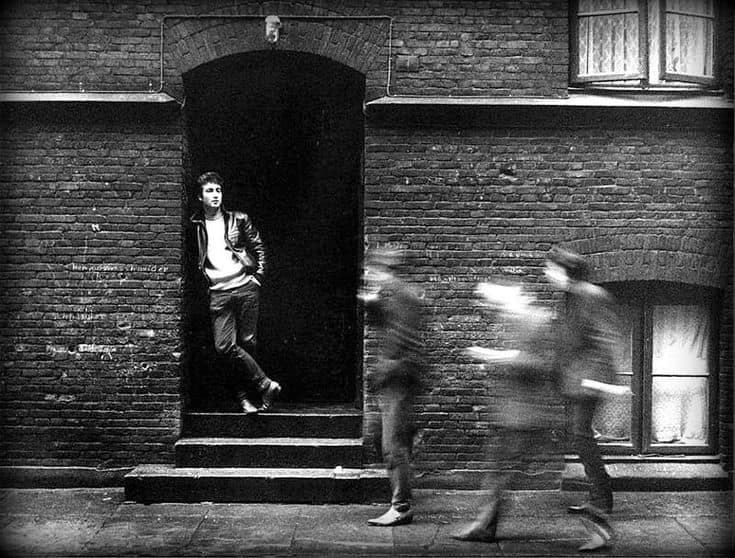 The blurry figures in the foreground are: George Harrison (who died in 2001 in Los Angeles), Stuart Sutcliffe (died in 1962 in Hamburg), and Paul McCartney.
Jürgen Vollmer, who together with Astrid Kirchherr and Klaus Voormann befriended the Beatles in Hamburg, became a successful artist, musician, and record producer. His friendship and occasional collaboration especially with John Lennon, George Harrison and Ringo Starr continued throughout the decades.
In 1975, the photo was used for the cover of John Lennon's solo album, "Rock 'n' Roll".

Here is the location photographed in 2011.