25 years ago, the Beatles performed at the Hollywood Bowl and, as reported by the Los Angeles Times, "escaped with their lives". The report goes on:
"With 18,700 fans shrieking hysterically, not much of the mop-haired quartet's singing could be heard".
"The sight of ticket-takers wearing Army helmets presaged a possible blitz of World War II proportions. When nearly 3,000 girls in all manner of odd attire surged the gates at 5:20 p.m., officials decided to let them in 40 minutes early. Many broke into happy tears. 'Oh, my God, we're in, we're going to see the Beatles,' they screamed." (From the L.A. Times).
Apparently, the concert lasted only for 30 minutes — enough to make pop history.
More information is here.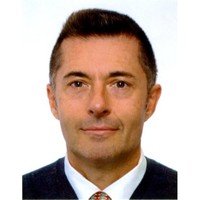 Journalist and media professional currently based in Los Angeles, California. Focusing on science and technology.