I have long been wondering why there isn't something like YouTube – but for high quality sound files instead of video. Now there is. The German firm SoundCloud has just opened offices in San Francisco.
SoundCloud allows users to upload just about any audio format, host it in the cloud, and share it over social networks, private sharing, or HTTP embedding. Listeners can be allowed to post comments, re-share a file, download or purchase files.
The service was originally created for musicians who wish to share their files, but I think it will also be extremely useful for radio reporters and those who want to embed sound files in their blogs or social media sites. In addition, direct web sharing can turn a small portable device into a sound recorder with virtually unlimited recording capacity.
SoundCloud is a lot simpler and more flexible than other audio file hosting services, for instance the one offered by AvidAudio, the makers of ProTools.
Unique is also that SoundCloud offers simple apps for portable devices. For instance, the iPhone app places a 'record button' on the iPhone, which allows direct recording to the cloud.
There are also plenty of related apps for the iPad, one of which turns the iPad into a portable recording and sound editing studio, which allows direct recording to the cloud.
Basic SoundCloud accounts are free.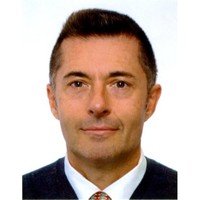 Journalist and media professional currently based in Los Angeles, California. Focusing on science and technology.