Last year I became one of the first journalists to fly on a science mission aboard SOFIA, the Stratospheric Observatory for Infrared Astronomy) developed and operated by by NASA and the German aerospace agency DLR.
In essence, SOFIA this is a giant, state-of-the-art infrared observatory packed into the aft fuselage of a highly modified Boeing 747SP. By making airborne observations high in the stratosphere, SOFIA's instruments can gather light above 99% of our atmosphere's water vapor. The flying observatory is now beginning to enter full scale scientific operations.
Our 10-hour long flight (dubbed Basic Science Flight 2) took off from U.S. Air Force Plant 42 in Palmdale, California. Most of our circuitous flight took place over the Pacific Ocean. After about 10 hours in the air, during which we reached altitudes of 43,000 feet, we returned safely to Palmdale.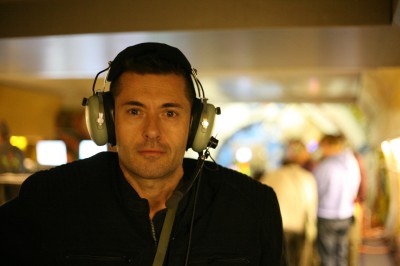 The mission consisted of tests and observations on the GREAT instrument (the German Receiver for Astronomy at Terahertz Frequencies), which were successfully carried out.
It was a thrilling experience, and I was most impressed with the professional workmanship of the entire NASA crew. Keeping this highly complex, unique aircraft operational and flying in a reasonably safe manner is no easy task requiring much coordination and teamwork.
My detailed report was published in the January February 2012 issue of Gruner+Jahr's popular German science magazine, P.M. Magazin. An excerpt (in German) can be read here. (The magazine will continue to be available online in both print and iPhone/iPad app editions).
Click the image below to see my photo album: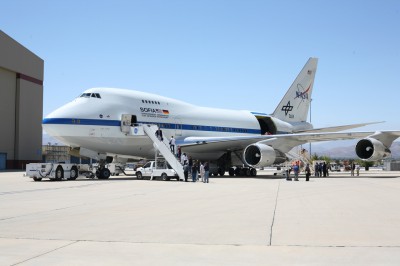 Links:
Deutsches SOFIA Institut (DSI)
SOFIA Science Center (USRA Page)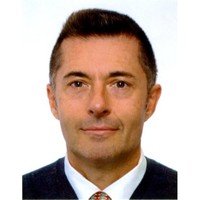 Journalist and media professional currently based in Los Angeles, California. Focusing on science and technology.