I was rather surprised to find a $35 "late fee" on a credit card statement. A quick lookup confirmed that I had made the required monthly payment well ahead of time.
Somewhat fuming, I called customer service. My monthly online payment had indeed arrived before the due date. In fact, it was so early that it had arrived before the actual "closing date" for the month. Therefore, it did not count as monthly payment, and the system treated this as if I had made no payment at all. Hence, the so-called "late fee".
What this means is that in essence, consumers are assessed "late" fees for paying in advance. 
The tricky bit here is that this "closing date" is somewhat nebulous. It varies by several days from month to month, and special rules seem to apply if it happens to fall on Sundays or certain holidays. From whatever the "closing date" of the month is, I am allowed two weeks to post a payment before incurring a late charge. Payments made outside of this 2-week window will incur a fee.
Let's go old school. Let's say the mail takes 3 days to deliver the statement, and three days to deliver the payment. If there's a weekend or holiday in between, this may leave just about 5 business days to check the statement and send off the bill.
Ah, that's why we have online access, right? But if I'm frequently checking my account online (which seems like a sensible security measure), I will tend to look at my transactions as a timeline, but not as pictorial representation of an actual statement. And so, the actual "closing date" is likely to escape my attention.
What if you travel and wish to pre-pay because you might not have secure online access while traveling? Or you may want to get the payment off your mind before you depart? Or, if you carry a balance, you might want to reduce your interest payments?
You must still pay within the narrow window between the "closing date" and the "due date", something not quite explained in the service agreement. (This undoubtedly lucrative trap should be disclosed as an "early payment fee").
In my case, the credit card rep was kind enough to reverse the charge as a one-time curtesy. But, if I make the mistake of paying too early again, the penalty will stick. Not only that, it will go up to $37 in June.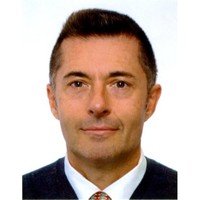 Journalist and media professional currently based in Los Angeles, California. Focusing on science and technology.