100 years ago today, the Austrian (Habsburg) Empire declared war on Serbia. Russia sided with Serbia; the German Empire sided with the Habsburgs. France was requested to remain neutral but refused a clear reply, thereby leaving the German command unable to set up its deployment strategy. As a consequence, a declaration of war was propounded on France. And German troops marched into Luxembourg. Belgium also refused German troops to cross its territory on the path to France, and was served a declaration of war as well. The British Empire, irate that Belgian neutrality had been violated, declared war on the German Empire.
And thus, what began as miscalculation and miscommunication all of a sudden turned into a global hellfire which consumed at least 17 million people and destroyed the British, German and Habsburg (Austrian) Empires. Almost nobody had seen it coming.
It was more than one "Great War" (as it was known then). Long after the guns fell silent four years later, a freshly divided and chopped up Europe lay in turmoil. The new nation states, artificially decreed, and haphazardly concocted from the rubble of former aristocratic empires, soon turned into uncoordinated, unsustainable economies and failed states. This in turn set the stage for economic despair, political division and the rise of anti-semitism, totalitarianism, communism and fascism.
Today, not enough time has passed to easily see the big picture. Many still view World War I, World War II, the Cold War and their multitude of ugly side shows of human perversion as separate events. But I believe all of this was part of an interconnected, complex greater picture — a dark era consuming much of 20th Century Europe.
Sadly, I know only little of the fate of my own ancestors in WW-1. What I do know is that my grandmother had eight male siblings, all of whom were mobilized and sent to war. Those who returned came back traumatized, injured, sick, and suffering for the remainder of their lives. All had departed thinking that it would just be a matter of weeks. Nobody expected what it would turn into.
My grandmother was still a minor, yet she was sent to work in a military hospital, while also taking care of  brothers home from the front on medical leave, and doing much of the household.
There was little talk about it, as the older generation believed that children should be spared the stories of war and destruction. And I was too young to ask the right questions while my grandparents were still alive.
Perhaps one day I will take time off to look through family archives and try to learn and reconstruct some of what has been lost.
http://en.wikipedia.org/wiki/World_war_i
http://en.wikipedia.org/wiki/World_War_I_casualties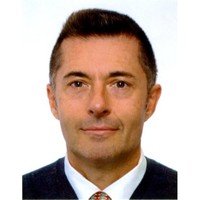 Journalist and media professional currently based in Los Angeles, California. Focusing on science and technology.