Fidel Castro died at the age of 90, on November 25, 2016. Years ago, I was assigned to write his biography for a German magazine. In it, I pointed out how Castro's life convictions and personal values were shaped through youth experiences. But Castro didn't initially grow up hating the United States or regarding it as an enemy. Quite the contrary, as a boy he was fascinated by America and by its revolutionary heritage.
Here's a little curiosity from the United States National Archives. In 1940, a then 14-year old Fidel sent this jovial, handwritten, cheeky letter to President Franklin D. Roosevelt.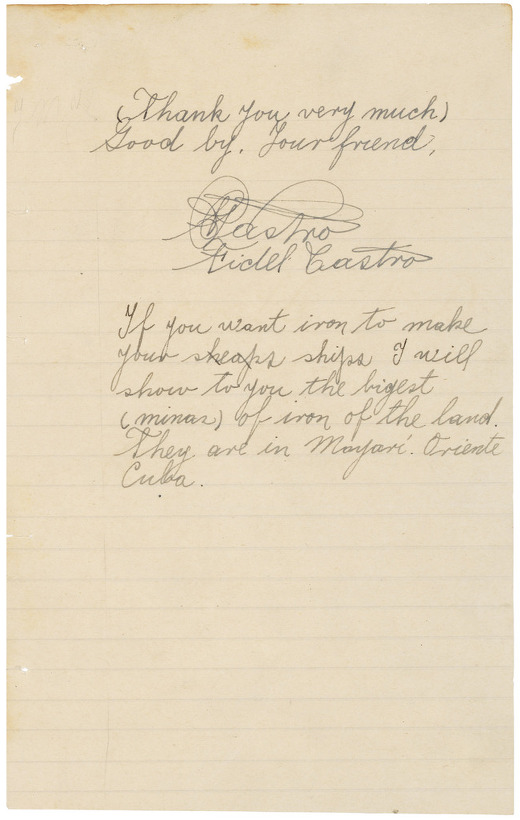 Curiously, the "received stamp" shows the exact day 76 years before Fidel Castro's death.
Young Fidel did not receive a reply from President Roosevelt himself, but the record shows that an administrative pr0-forma acknowledgement was sent. Thirteen years later, Castro would be spearheading a revolution leading to the overthrow of Cuban dictator Fulgencio Batista.