In most of Europe and many Christian countries,  November 1 (or the first Sunday after Pentecost, in Eastern Christianity) is a quiet holiday, known as "All Saints Day", "Allerheiligen", "All Hallows" or "Hallowmas". The tradition can be traced back to the 8th Century.
Growing up, I never really cared for it much, except that it was of course a legal bank holiday, and all schools were closed. Today, since I have known a long list of people who have passed, I find the tradition quite beautiful. In many areas in Europe, people visit cemeteries and place lit candles and flowers on the graves of their loved ones. After dark, the entire cemetery may be bathed in the warm shine of thousands of candles.
Death is always a most vexing concept, isn't it?
Yesterday, while visiting a "haunted" house for Halloween, I heard a wonderful poem by Emily Dickinson (1830 – 1886).
(Note: Dickinson left several versions of this poem, and like many others, it probably did not have a title. An alternate version is posted here).
Because I could not stop for Death,
He kindly stopped for me;
The carriage held but just ourselves
And Immortality.

We slowly drove, he knew no haste,
And I had put away
My labour, and my leisure too,
For his civility.

We passed the school where children played,
Their lessons scarcely done;
We passed the fields of gazing grain,
We passed the setting sun.

We paused before a house that seemed
A swelling of the ground;
The roof was scarcely visible,
The cornice but a mound.

Since then 'tis centuries; but each
Feels shorter than the day
I first surmised the horses' heads
Were toward eternity.
PS: A place I'd like to visit someday: The Emily Dickinson Museum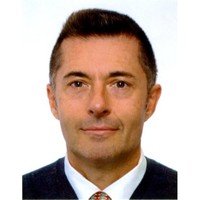 Journalist and media professional currently based in Los Angeles, California. Focusing on science and technology.