Scott Harrison, who says he has worked at the Los Angeles Times for 48 years and started as a paper boy, found this image:
The photo was taken by L.A. Times photographer William Snyder on Nov. 24, 1934. It was published the next day, accompanying an article about the first day of a strike by the Amalgameted Assn. of Street and Electric Railway Employees against the Los Angeles Railway Corp.
The article notes: This photograph taken at Seventh street and Broadway yesterday morning shows what little effect the strike on the Los Angeles Rail way street-car lines had on business activities in the retail shopping district. Normal trolley car operations are apparent. (Los Angeles Times, Nov. 25, 1934).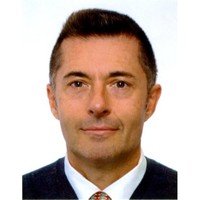 Journalist and media professional currently based in Los Angeles, California. Focusing on science and technology.